Brand Collaborations
We love working with likeminded brands to collaborate on dye projects. Wether you're looking to add something special/limited edition to your line or another layer of sustainability, we'd love to help
The Calistoga Dress on Sharde' shot by Chisum Pierce
LOTI x Soul Studio Collab
Upcycled mens work shirts are reworked into a masterpiece: The Calistoga Dress by LOTI (an upcycling design studio based between LA & Peru.) We worked closely with Loti to design the perfect palette, dyeing a small batch of dresses using Logwood and Roses showcasing our signature eco-printing technique.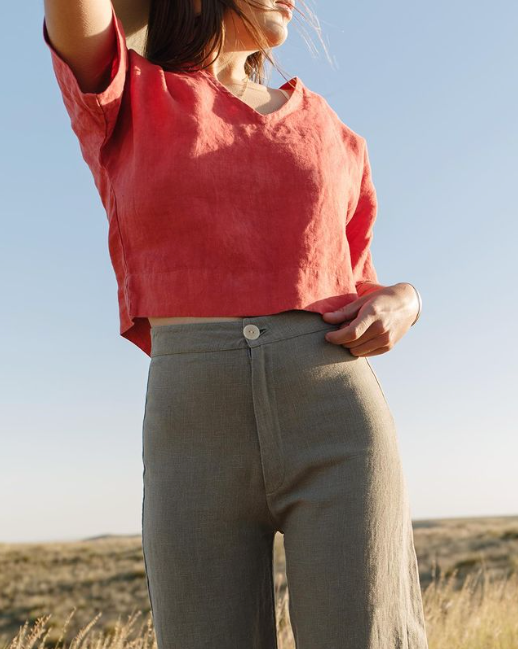 The June Top in Ruby shot by Parker Thornton
Together Segal Collab
In collaboration with Together Segal: a Petite Fashion Line, we hand-dyed a small batch of their designs using Madder Root
Station 19 Collab
In collaboration with Station 19 Designs we dyed a collection of one of a kind tops in their signature crinkle cotton. Each shirt was an entirely different pattern (eco-printed)
Let's connect
Have an idea or more questions? Please reach out, we love chatting about creative projects!
Quick links
Find Us / Reach Out
Austin, Texas USA
hello@wearesoulstudio.com