2023 Workshop Calendar
Please click into individual links to sign-up and learn more info. Each workshop has very limited seats and they sell out quickly. Join our email list to stay updated! To inquire about a private workshop email us directly: melissa@wearesoulstudio.com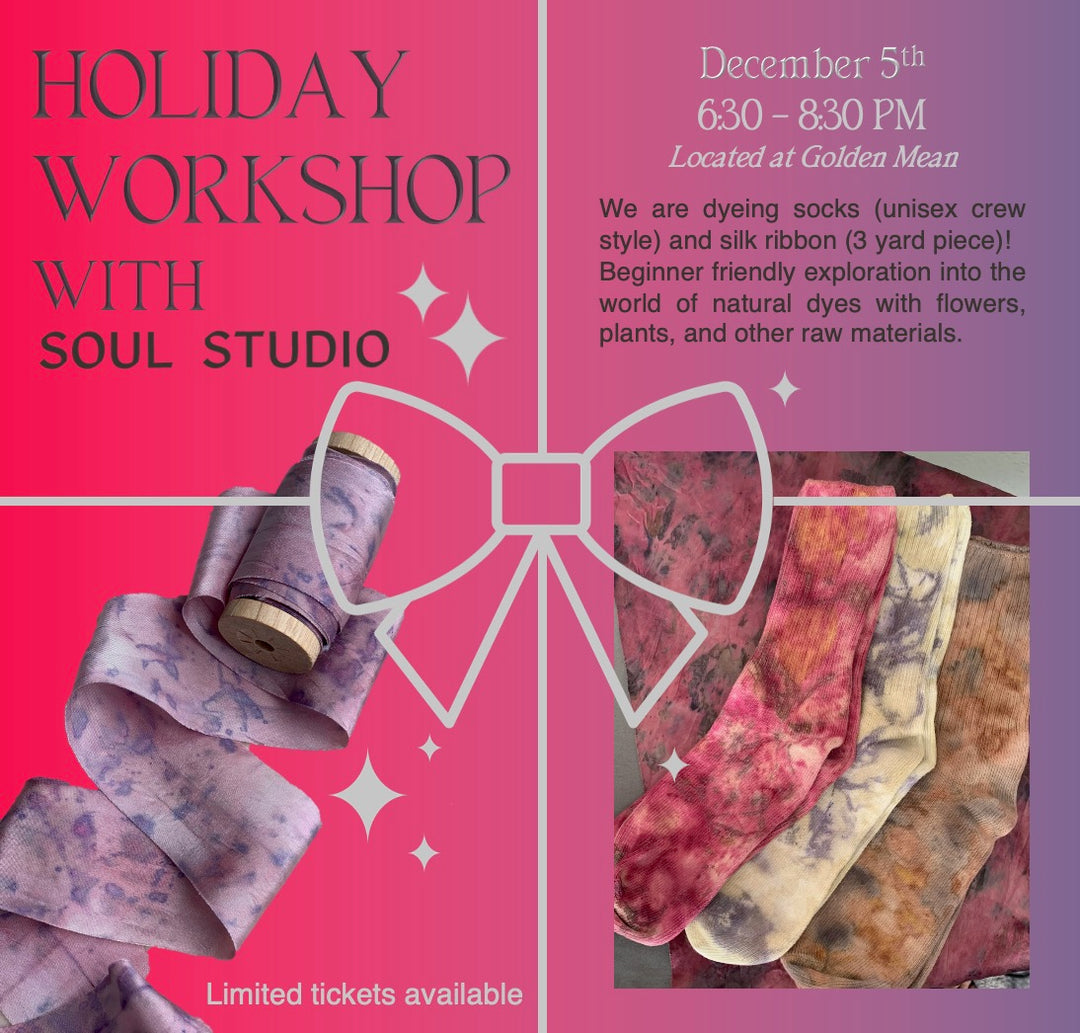 Holiday Gift Dye Workshop
December 5th 6:30-8:30pm
Join us at South Austin's coolest new boutique: Golden Mean for a beginner friendly exploration into the world of natural dyes! Create a pair of socks and a 3yd silk ribbon with plant based dyes and flowers using our signature eco-print technique.
Natural Dye Techniques
Explore the world of natural dyes through our fun and immersive workshops
Eco-Printing / Bundle Dyeing

+

A steaming process that includes painting with natural extracts and laying raw materials on fabric to imprint abstract designs. Super relaxing and always beautiful results. Beginner friendly and kid friendly
Ice Dyeing

+

Use ice, snow, frozen dyes and frozen flowers to create patterns/designs similar to tie-dye but even more stunning. Beginner friendly and kid friendly
Advanced Techniques

+

If you're interested in learning more indepth dye techniques a private one-on-one class is best. Our normal workshops are beginner friendly and just skim the surface. Please email us to inquire as rates are customizable (hello@wearesoulstudio.com)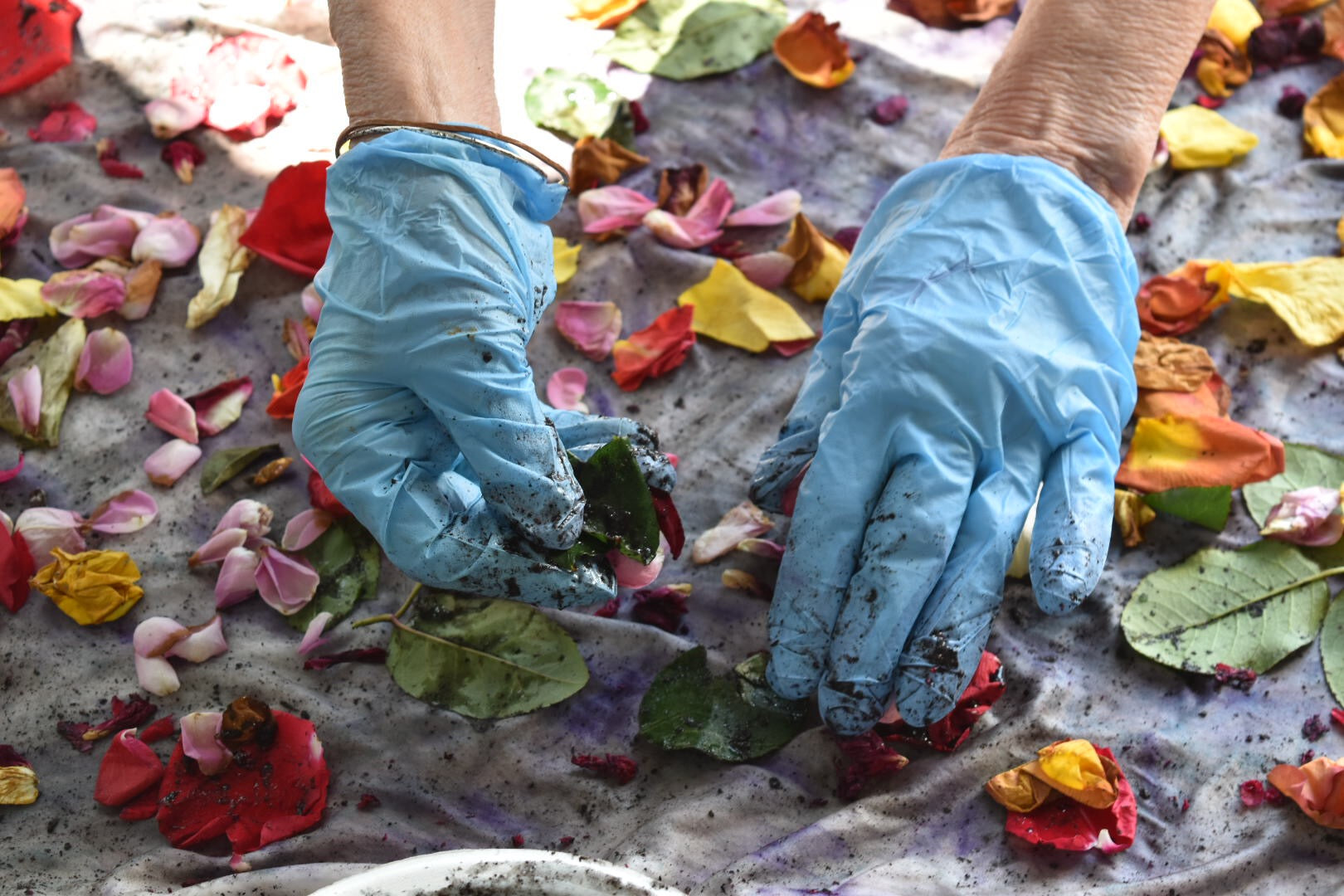 FAQ
How do I sign up?

+

Click the individual workshop to signup and learn more info. Spaces are limited and sell out quickly
Are there age requirements?

+

Our beginner friendly workshops are kid friendly but the classes are typically all adults. Children under the age of 16 are welcome with parent supervision (recommended ages 6+)
Do I need to bring anything?

+

All materials are provided unless stated (custom/private workshops.) Students are welcome to bring an apron to wear/encourage to wear clothes they wouldn't mind possibly staining.
What if I signed up but can no longer attend?

+

Our workshops are non-refundable. If you can't make it please let us know as soon as possible we can try to help sell your ticket but it is not guaranteed.
Subscribe to our newsletter
Gentle updates via email
Quick links
Find Us / Reach Out
Austin, Texas USA
hello@wearesoulstudio.com