Learn the art of natural dyeing with your friends, family, colleagues, etc! Private workshops are a fun and creative outlet perfect for all (kid and adult friendly.) Workshops can be hosted remotely in the Austin area and beyond.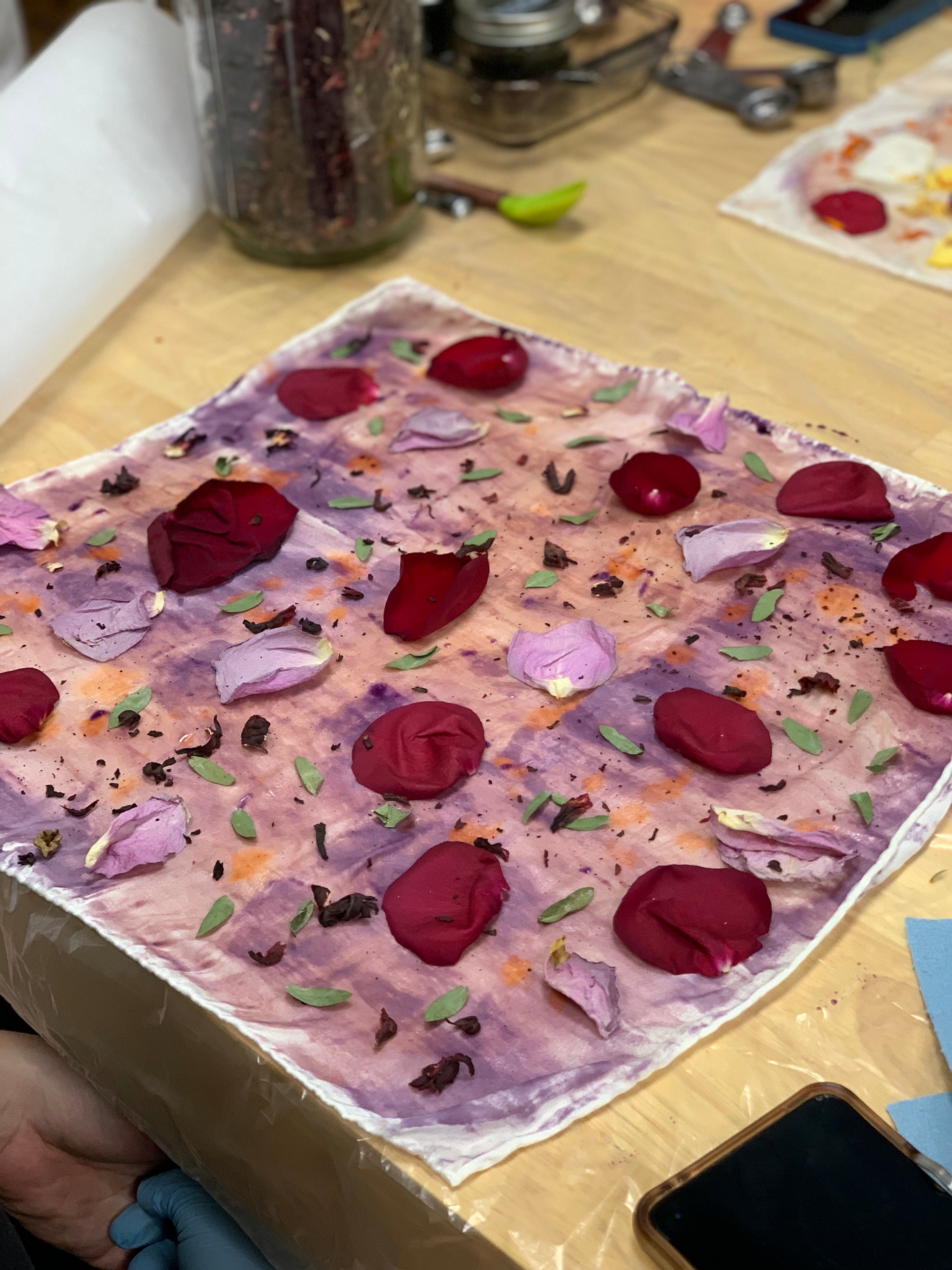 Natural Dye Techniques
Explore the world of natural dyes through our fun and immersive workshops
Eco-Printing / Bundle Dyeing

+

A steaming process that includes painting with natural extracts and laying raw materials on fabric to imprint abstract designs. Super relaxing and always beautiful results. Beginner friendly and kid friendly
Ice Dyeing

+

Use ice, snow, frozen dyes and frozen flowers to create patterns/designs similar to tie-dye but even more stunning. Beginner friendly and kid friendly
Advanced Techniques

+

If you're interested in learning more in depth knowledge, these are the classes for you. Completly customizable to your liking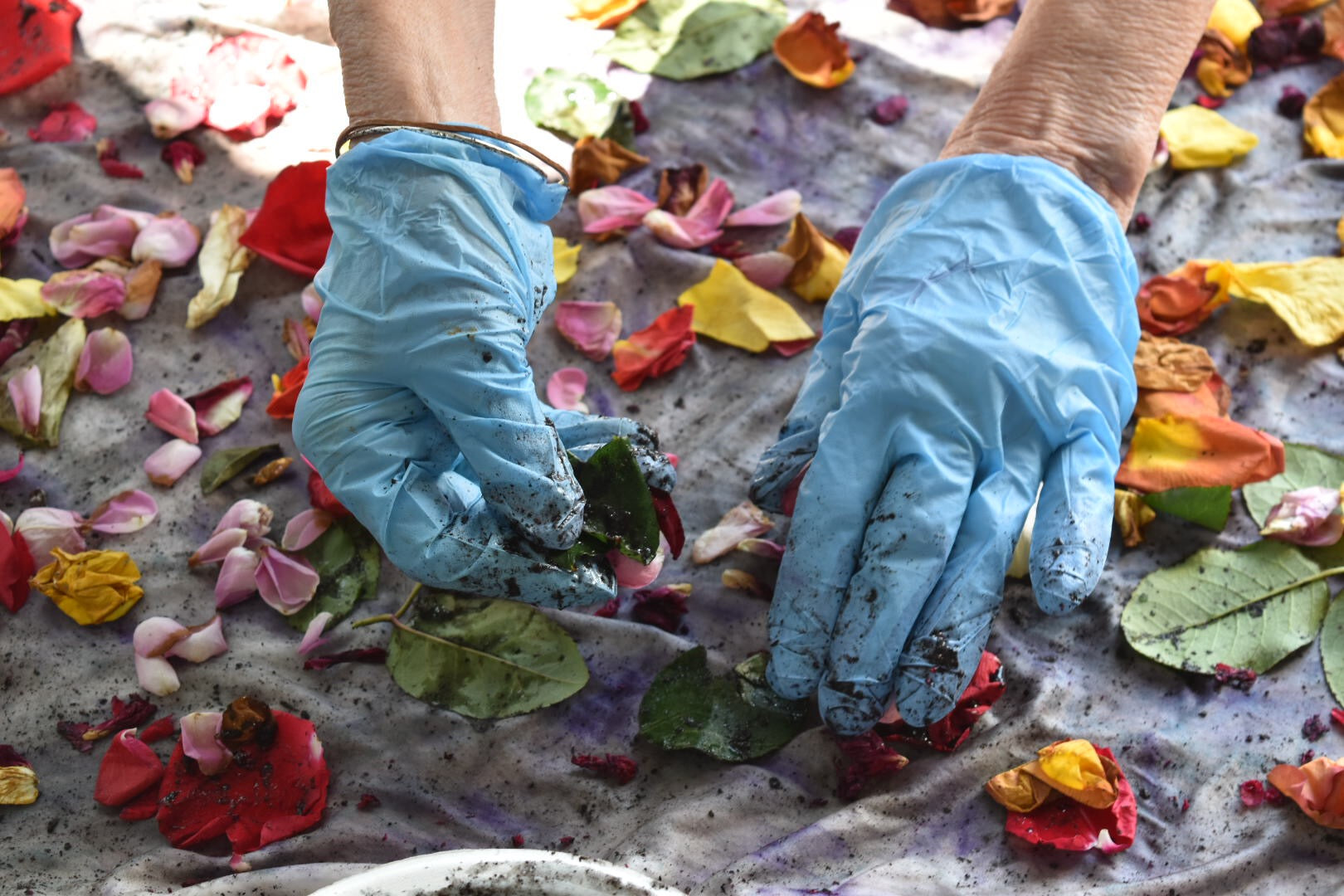 FAQ
How many people can attend a private workshop?

+

Private workshops can be one-on-one or as big as a group of 30 people!
Are there age requirements?

+

Private workshops are more popular with adults but kids also absolutely love it! Ages 6+ safe and fun for the whole family
What is needed to host a workshop?

+

We bring all of the materials, all we need from our location is a nearby water source, power and table(s.) We cover all surfaces to ensure they don't get damaged and can also bring our own folding tables if necesary.
What is the cost?

+

Prices depend on your desired project and number of people. Please email us to inquire: hello@wearesoulstudio.com
Subscribe to our newsletter
Gentle updates via email
Quick links
Find Us / Reach Out
Austin, Texas USA
hello@wearesoulstudio.com