Ethos
Soul Studio passionately supports systems that support us. By further closing the loop between the origins and quietus' of our products, we lower our environmental impact, working towards the balance between practicing our craft and the health of the Earth- it's the least we can do! Using biodegradable and renewable ingredients is the top of our totem pole- supported by close ties to our employees and affiliates, ethical business practices, and our endeared customers.
Together we create works of art that work with the planet and not against it! 
By utilizing what nature provides, we participate in an industry that notoriously over-extends Earth's ability to recycle without the guilt of transgression. Synthetic dyes and fabrics are one of the top polluters in our modern environmental crisis.
By employing plant-powered pigments and natural textiles, we can guarantee a product that is organically extracted without compromising quality. 
Through team-building, paying fair wages, and carefully researching our partners and their track records, we aim to create a healthy work environment that uplifts our employees and associates while promoting a sustainable practices. Our products are assembled domestically, sewn with love, and cared for along every step of the way.
Brand Collaborations
We love working with likeminded brands to collaborate on dye projects. Wether you're looking to add something special/limited edition to your line or another layer of sustainability, we'd love to help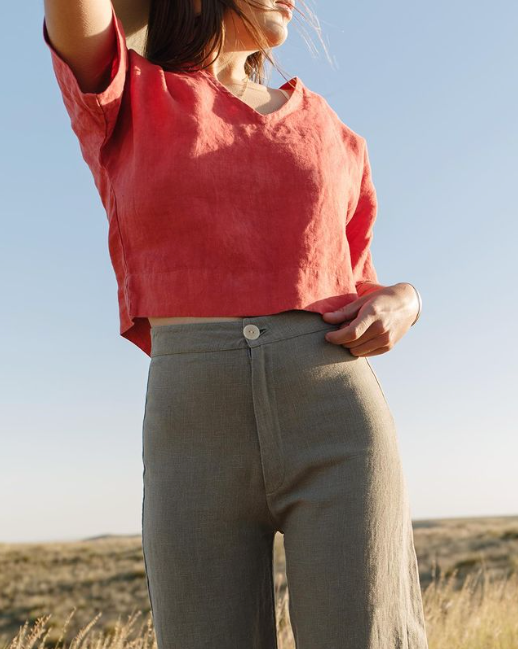 The June Top in Ruby shot by Parker Thornton
Together Segal Collab
In collaboration with Together Segal: a Petite Fashion Line, we hand-dyed a small batch of their designs using Madder Root
Quick links
Find Us / Reach Out
Austin, Texas USA
hello@wearesoulstudio.com